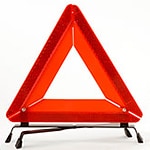 No driver wants to deal with a car suffering from mechanical failures or other operational problems. Getting stuck on the road miles from home is not a joy, and it comes with serious risks. Calling for help doesn't automatically eliminate any problems. After all, it takes time for a tow truck to arrive. Will you be safe during that time? The very least, keep the doors locked.
Driving at night comes with additional risks. Properly maintaining your car's headlamps and other lights, such as brake lights and turn signals could cut down on accidents in Sioux Falls and elsewhere.
Overall preparedness could decrease many hazards dramatically. Purchasing an emergency preparation kit and keeping it in the trunk helps. Have the right tools and accessories available for worst-case scenarios. A tire jack, flashlight, flares, and more all help.
The service department at BMW of Sioux Falls can work to improve your vehicle's reliability. Routine inspections and maintenance can cut down on potential travel disasters.